I just have a quick card to share with you today.  It is my daughter's fencing coach's birthday and I wanted to make him card with a fencing image.  Well, let me tell you, that is much easier said than done.   I couldn't find any digital stamps so I looked for clip art.  I didn't  really feel inspired by any of the free domain clip art I could find.  I finally settled on using a free SVG file that I found.
I had a really hard time putting this card together and I'm not really satisfied, but I'm out of time so I had to go with it.    IRL the button more closely matches the color of the polka dot paper.    There is a simply "Happy Birthday" message on the inside.
When I first showed the card to my hubby, he said, that fencer had terrible form.  True, but I have to work with what was available.     Here is a look at a proper fencing lunge.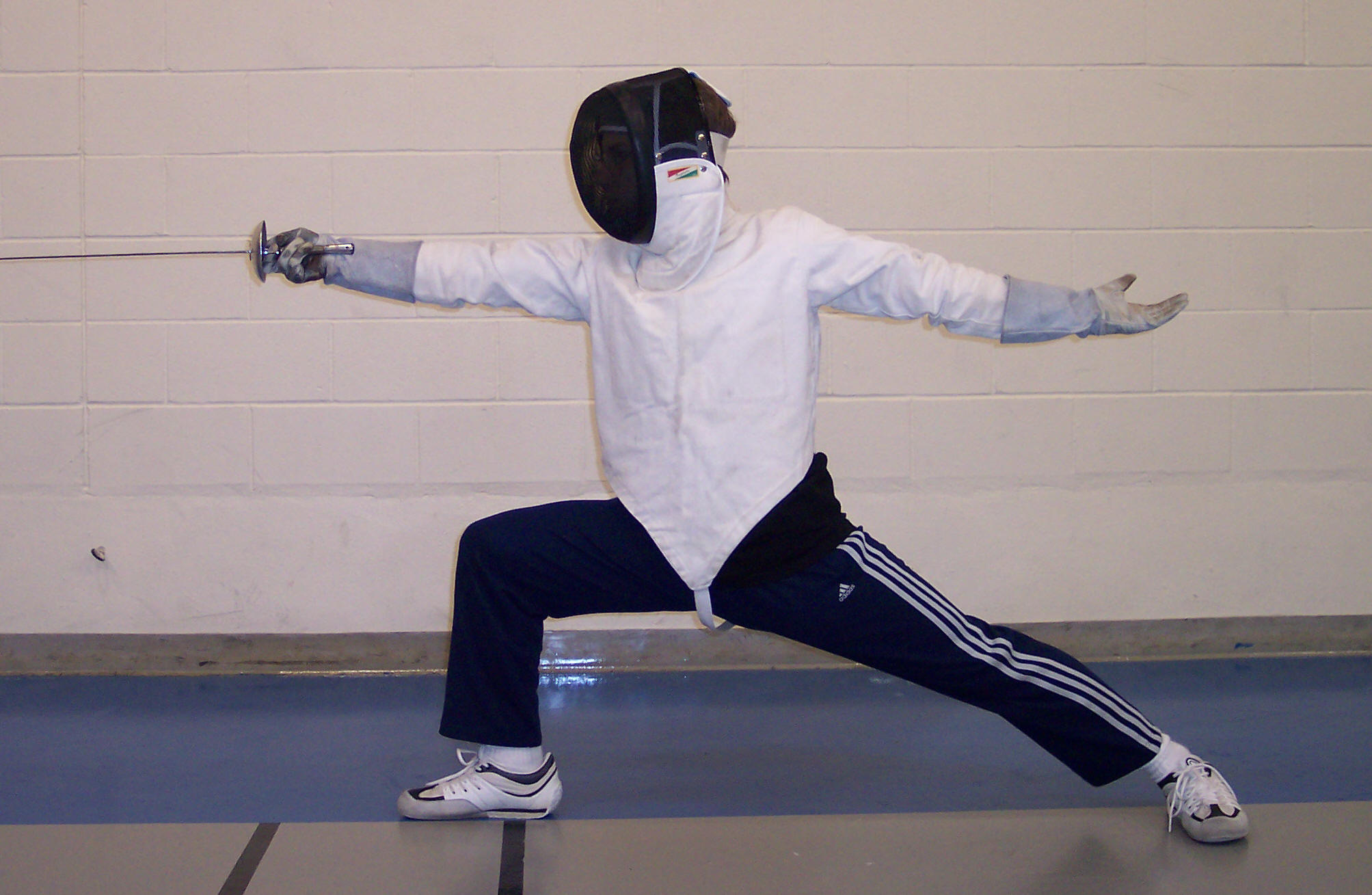 Thanks for stopping by!  I have to finish messing around on-line and get my card in the envelope.  Have a great weekend!
Supplies:
Stamps:  None
Inks:  None
Papers:  Papertrey kraft CS, Paper Studio black CS, Echo Park Times & Seasons DP pad
Tools:  Sewing Machine, Circuit, Sure Cuts A lot Software, Martha Stewart edge punch
Embellishments:  Black jute ribbon, black burlap twine, misc. button
SVG file:   Fencer 1 from Clker.com
Techniques:  Custom rub ons  (Tutorial HERE)
Challenges: